20th Anniversary Men For Christ Rally
Moving Forward: From a Firm Foundation
We are excited to see how God will use this year's theme to challenge us in our personal lives, our families, and our ministries. Jesus Christ is our firm foundation, and upon that foundation is built everything else for which men of Christ should strive.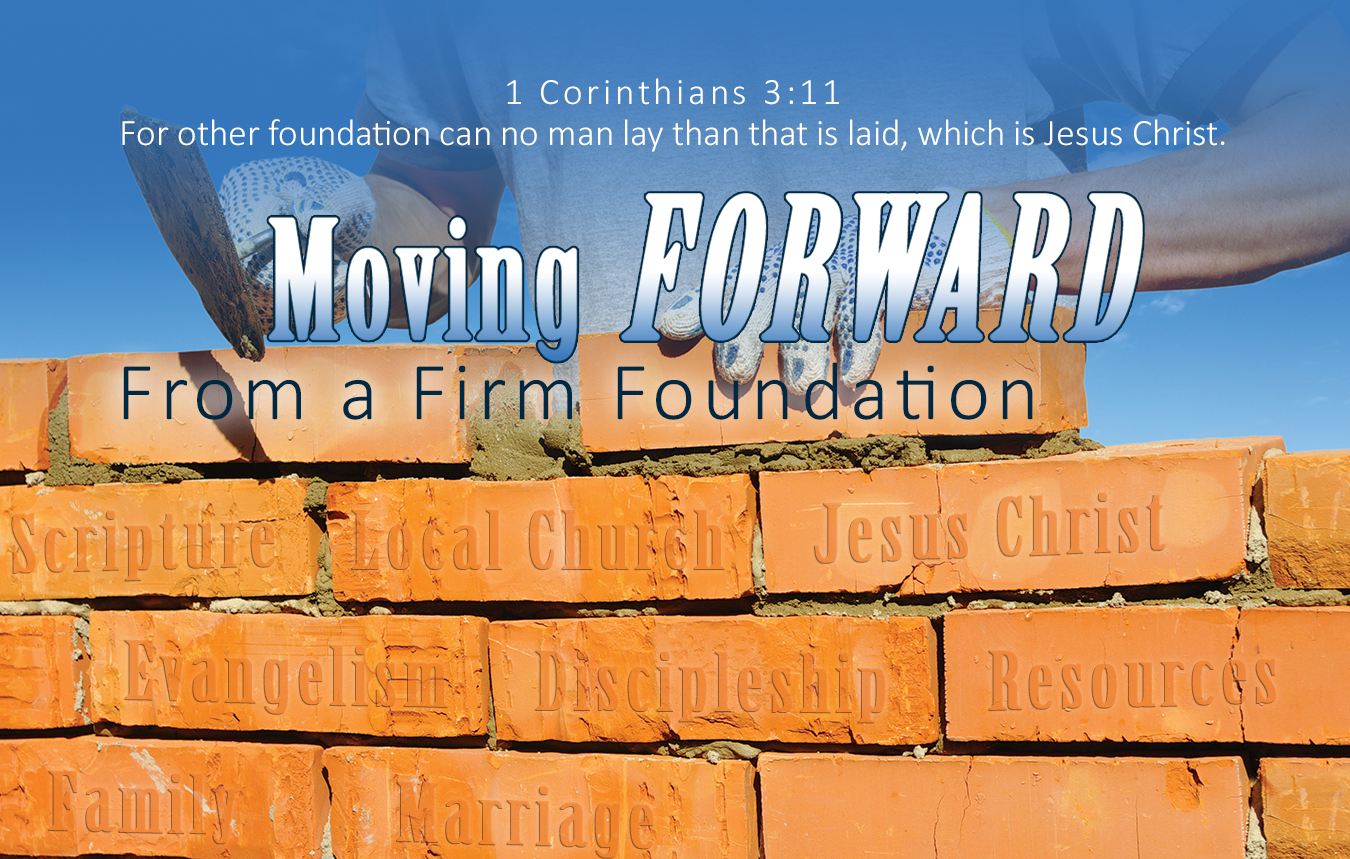 "For other foundation can no man lay than that which is laid, which is Jesus Christ." - 1 Corinthians 3:11
Location:
Iowa Regular Baptist Camp
1600 E. Lake St.
Ventura, IA 50482
Dates:
Thursday - Saturday
March 22 - 24, 2018
Cost (meals included):
$115 if you stay on-campus
$90 if you stay off-campus
Register by March 8! $10 late fee will apply after that date!
Keynote Speakers for 2018
Dr. Bob Jones, III
As Former President and Chancellor of Bob Jones University in Greenville, SC, he has helped prepare over the last forty years leaders who now pastor churches and lead a variety of ministries. His speaking engagements have taken him to all parts of the world.
Dr. Jim Tillotson
Jim Tillotson became the president of Faith Baptist Bible College and Theological Seminary in Ankeny, Iowa, in June of 2015. He previously served for eighteen years as the senior pastor of Meadowlands Baptist Church in Edmonton, Alberta, Canada.
Dr. Les Ollila
Dr. Ollila served as president of Northland Baptist Bible College from 1984 - 2002. He now serves as the director of Building Great Leaders, a ministry emphasizing servant leadership to pastors, churches, colleges and other Christian ministries.
Dr. Tim Jordan
Tim Jordan is the Senior Pastor of Calvary Baptist Church and Former Chancellor of Calvary Baptist Theological Seminary in Lansdale, Pennsylvania. He is highly regarded as a conference speaker nation-wide and appreciated for his insightful preaching.
Want to Be An Exhibitor?
Cost is $150 per table by March 8th. Cost is $175 after that date. Call Jonathan Richards (218-829-2434) for an "Exhibitor's Registration Form" or register online here. Space is limited!
2017 Summary Video
Get a taste of what to expect at Men For Christ by watching this summary video from our 2017 rally at Faith Baptist Bible College in Ankeny, IA!